Hand Drawn Mason Jar on Light Wood Wedding Invitation Suite
Hand drawn Mint & Red Mason Jar on Light Wood Wedding Invitation Set 
Our newest invitation suite for 2013 has, guess what, mason jars — uh-huh, I can tell that this rustic wedding staple isn't going away anytime soon so I thought of whipping up a hand-drawn design in a fresh mint and red motif. Here's a closer look at the main invite.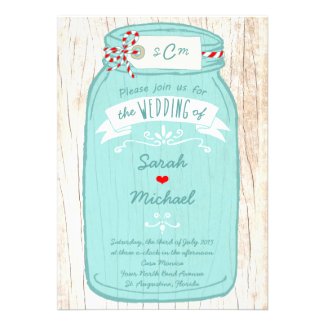 Red & Mint Mason Jar Wedding Personalized Invite
Red & white bakers twine tied around the jar's neck holds a tag where you can place your initials. As always, simply replace the names and wedding information with your own. Matching items for this set include Save the Dates, RSVP, Thank You, and even Table Number Cards as well as postage and mailing address labels.
To complete the look, a light wood background texture and an optional red gingham pattern for the backs of the cards and envelope lining has been added. (example below)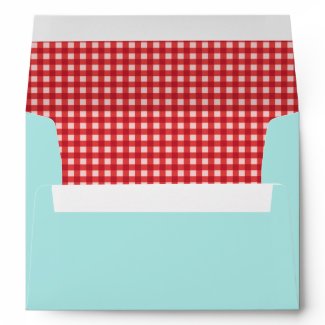 Red Gingham & Mint Mason Jar Wedding Envelope
Save the Date Photo Card versions are also available (see below) because we don't want you to let your fabulous e-session photos go to waste now, do we? 🙂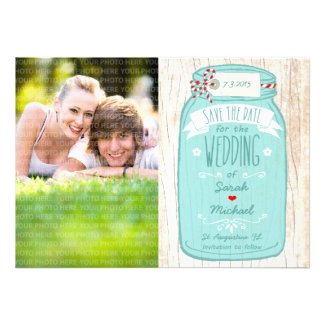 Red Gingham & Mint Mason Jar Photo Save the Date Cards
* Visit the [ shop ] to see all the matching stationery for this collection.
* Don't forget to check the [ shop showcase ] often to see all of our latest wedding invite designs. There are new ones in there that are perfect for spring weddings!